The wedding location is a crucial choice and marks the starting point in the organization of your wedding.
For a wedding in Marrakech you will be amazed by the choice and beauty of the venues that this city has to offer. Between palaces that look like a thousand and one nights and mansions with sumptuous and green gardens, Marrakech offers a wide range of choices to suit all budgets and tastes.
But the question is how to choose your wedding venue in Marrakech? What are the criteria that are taken into consideration to make your choice?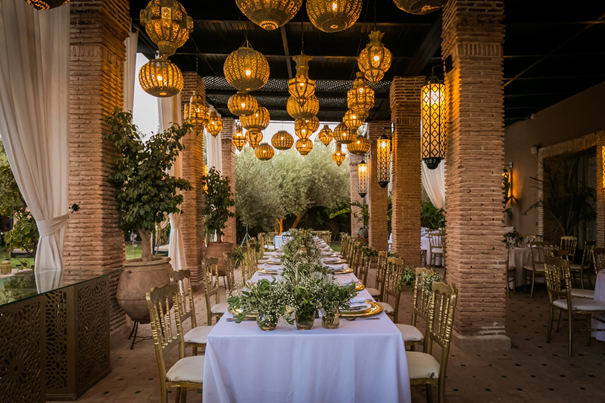 The budget:
The price of renting a wedding venue in Marrakech depends on several factors: the duration of the rental, the number of beds, the proximity to the city…
The duration of the wedding celebration in Marrakech has an importance in the price, if you wish to have a brunch in small group with the closest people or simply rest and relax after the wedding evening it is ideal to rent the place for 2 or 3 nights.
It is also important to know that some venues require a minimum number of nights for the organization of a wedding.
The number of beds is also taken into consideration in the price of the wedding venue in Marrakech. It is up to you to see if you wish to accommodate most of your guests or only family and close friends.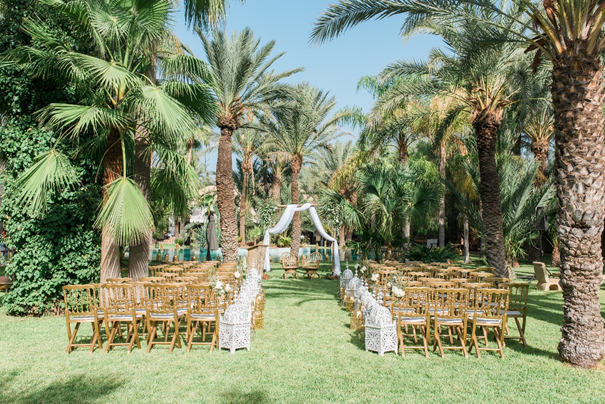 The style of the wedding:
The theme of your wedding is an important detail in the choice of venue.
Start by defining the theme of your wedding in Marrakech: bohemian, chic, romantic…. This will then help you to define your priorities in terms of location and eliminate some that may not suit you.
For a wedding in Marrakech, privilege places offering several distinct spaces: ceremony, cocktail, dinner & dance. In order not to concentrate everything in one place and to surprise your guests throughout the evening.
The budget allocated to your decoration also comes into consideration, because the bigger the place is, the more it will require a significant investment in terms of decoration.
Additional expenses:
In fact, in addition to certain places that impose a minimum number of nights for the organization of a wedding in Marrakech, others also impose their own catering service, decoration, florists and other service providers.
The best is to make a comparison of the two in order to have a global idea and study in detail if it is more advantageous.