Nestled between the Atlas Mountains and the hills of Djebilet, Morocco, the Namaskar Palace stands in a picturesque setting in the exclusive Palmeraie region of Marrakech.
More than 5 hectares of a park as sumptuous as it is romantic, with peaceful lakes and dreamy landscapes. This 5-star hotel explores new dimensions of hospitality by offering guests unparalleled space, personal freedom and majestic grandeur creating an undeniably unique experience.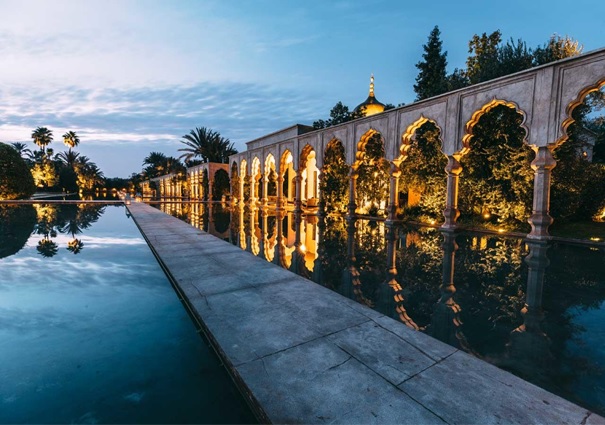 Lodging :
With 41 suites, villas and palaces, the accommodation offer of the Namaskar Palace is a perfect combination of timeless elegance and grandiose personal space.
The decoration combines oriental architecture according to the principles of Feng Shui and contemporary interior design.
The majority of the rooms offer either a private outdoor pool or a private heated pool. The luxury villas all offer private gardens and swimming pools, and the palaces also include private kitchens and 24-hour butler services.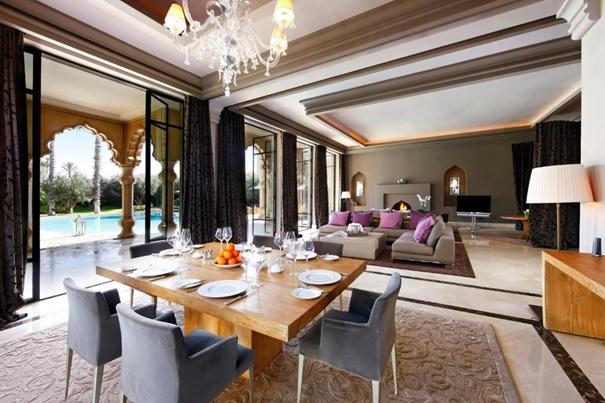 Catering
The Palais Namaskar experience is also creative cuisine. In addition to the gourmet restaurant, elegant tea room and exceptional panoramic bar, guests can dine wherever they wish: a private picnic in the gardens, a Candlelight dinner by the lake or with friends on their private terrace.
The Namaskar Palace consists of 2 restaurants: The Namaskar with its refined cuisine with international influences and La Table which offers a tailor-made service for authentic and gourmet cuisine.
You can also enjoy a drink in one of the 2 bars that the Palace has: The Nomad Bar with its chic and relaxed atmosphere or the Lounge Bar the cozy and refined place.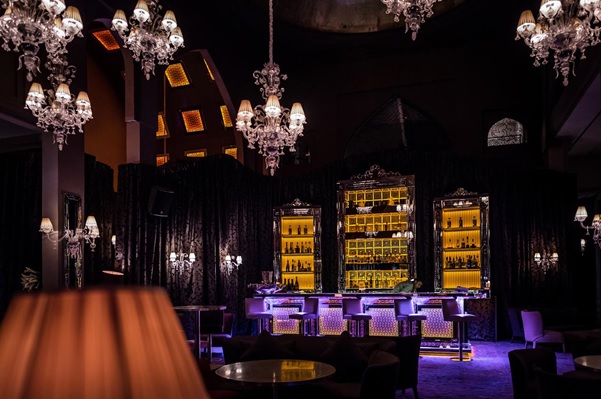 The Spa:
The Namaskar Spa unveils a unique treatment menu using natural organic products. Offering new specific programs – stress management, anti-aging prevention, ultimate pregnancy care, the Namaskar Spa is a true haven of peace, rejuvenation and discovery. Each treatment offered is intended to be a true sensory experience that closely links the individual, the therapist and the natural elements. The use of 100% natural products nourishes both body and mind.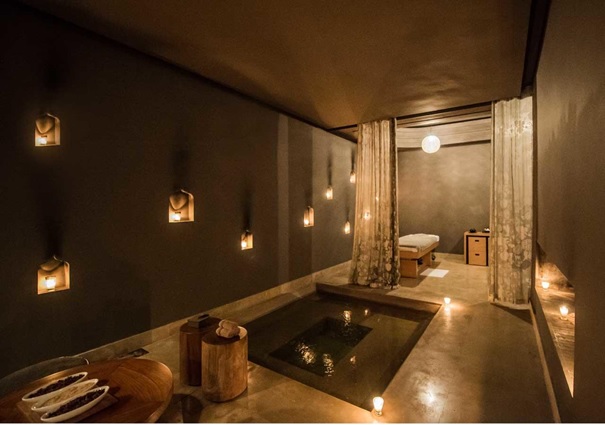 Events :
The unique flexibility of the interior and exterior spaces of this palace allows you to organize all types of events: Gala dinners, birthdays, anniversaries, weddings or business meetings. With its tranquil lakes and inspiring views, the Namaskar Palace creates the ideal setting for exclusive celebrations and memorable receptions.
The Namaskar Palace can be privatized and allows you to organize cocktail dinners of up to 1000 pax.