The seating plan, a delicate and often difficult task. A good table plan requires above all, taking into account the affinities of your guests so that everyone is comfortable and has a good time at the table. To do this, you can opt for a table placement or a simple allocation of tables, leaving your guests the choice to sit at the table assigned to them by affinity.
In this article, we are going to present you different supports that can be used as table plans.
The mirror
A beautiful mirror with a copper or silver rim, on which the tables and the names of each guest appear, a very nice table plan presentation. Original and refined, your guests will know how to find their names with the help of a hostess and will then be accompanied to their table. This table plan option has a considerable advantage: the possibility to modify the plan until the last minute, which is very often practical!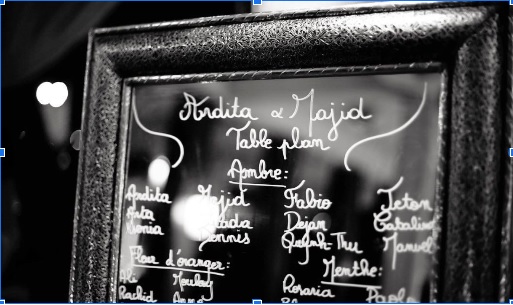 The old door with tassels
First of all, we suggest that you present your table plan on an old oriental door. This will be used as a support to hang coloured pompoms with the name of each of your guests, presented in alphabetical order. This oriental presentation allows each guest to leave with a small souvenir which is the pompom hanging on their respective names.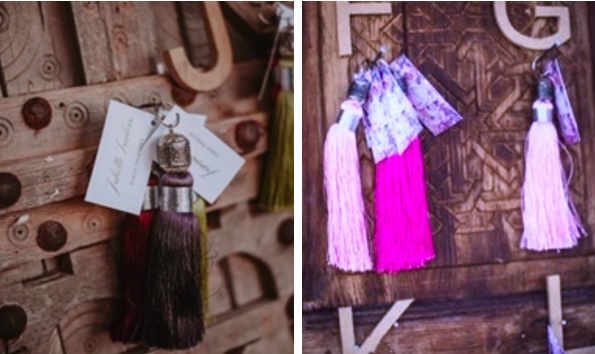 The old personalized door
The east door can also be used in different ways. It can be a support for small individual boxes, set up according to the assigned table or a support for printing showing the tables one by one.
You can accessorize the door at your convenience. Thus, flowers, small pins, foliage or raffia can be part of the party.

The console with the small boxes
A classic but often a sure value! A pretty console will be set up at the entrance to the dining area and will present a set of small boxes, positioned in alphabetical order, in which the names of the guests and the table assigned to them will appear.