During your wedding weekend, you can opt for a first evening in the heart of the medina. This mythical place of Marrakech will allow you to make your guests discover the thousand and one nights through folklore, scents and flavors.
Transport your guests to one of the timeless or trendiest places for a dinner in the old city. Discover below our selection of establishments with unique charms.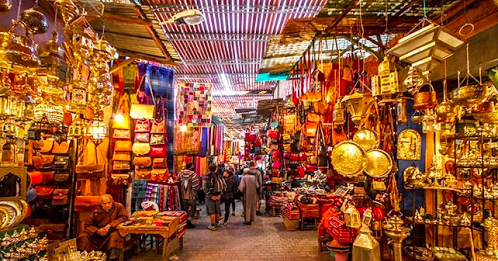 La Maison Arabe
Created in 1946, the Maison Arabe is an essential place in Marrakech, ideally located in the medina. These various restaurants will make you discover Moroccan gastronomy in its pure authenticity by offering you refined dishes with oriental flavors.
You and your guests will enjoy an intimate space in the middle of the traditional setting of an old Riad.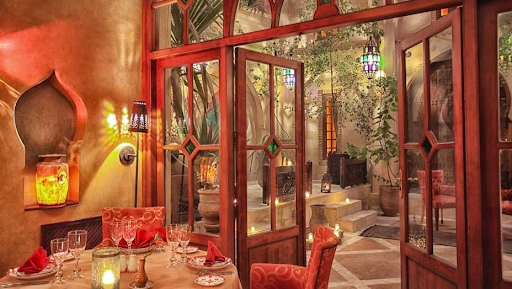 The Spice Terrace
This terrace is one of the best known in the medina and owes its fame to its existence for more than 13 years. It is possible for you to benefit from the whole establishment for your evening and a Moroccan and international cuisine will be proposed to you.
The view from this magnificent terrace will allow you to enjoy a dazzling sunset and the endless roofs of the old city.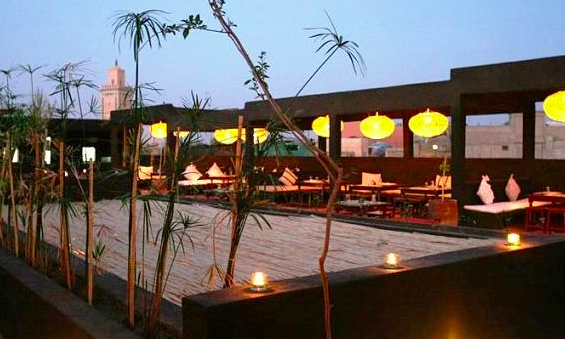 The Kabana
The Kabana is a terrace located at the gates of the medina and therefore very easy to access. It is a real oasis benefiting from a magnificent exterior and a bar of the most atypical inside.
You will enjoy a unique view of the Koutoubia, Mediterranean and Asian cuisine and an excellent cocktail bar.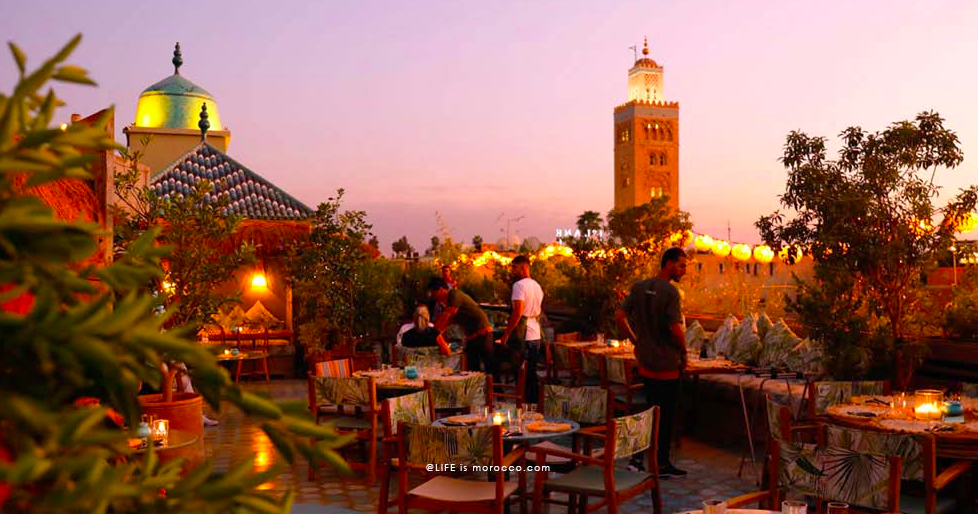 Riad El Fenn
Its reputation is well established, it is the Riad El Fenn. Having become a most discreet and selective institution, the Riad is today a very popular place. It is the perfect place for a relaxed and refined evening.
Your guests will be transported by a unique, offbeat decoration as well as original food and drinks.