It is no longer worth spending your savings on a mountain of champagne or an extravagant dress, this year is the return of simplicity in terms of clothing, make-up or decoration. Because above all, the most important thing is to create unforgettable memories with your loved ones. Here are our 5 favorite trends for the year 2018:
The country style or "woody chic":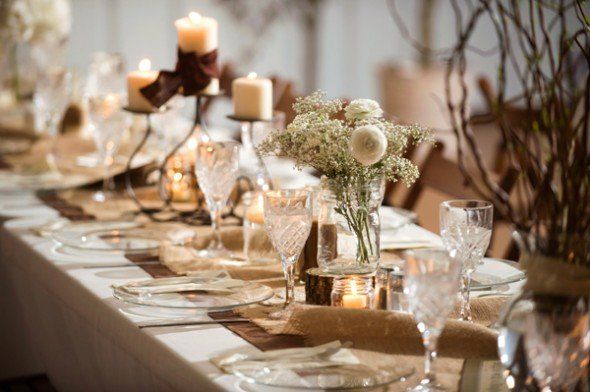 This year, don't hesitate to be inspired by Mother Nature. Celebrate your union in the forest, in a large garden or in the mountains and make your guests happy campers by opting for a woodland wedding. On the decoration side, the marriage of wood, cork, jute and kraft is in the spotlight, we love to attach them to towels for a minimalist but perfectly enchanting effect.
The Bohemian Chic style

:
It's a very popular theme these days. The Boho Chic is simply beautiful for a romantic and vintage wedding. It is the decoration that will make all the difference: Choose authentic objects, furniture with an aged look, crystal chandeliers, pastel colors… To celebrate, celebrate your wedding in exceptional places such as an old manor house or a farmhouse with flowered fields for a romantic and cosy atmosphere.
Purple: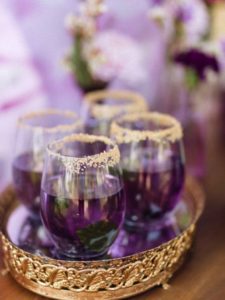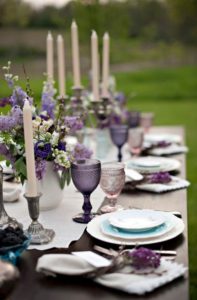 Ultraviolet was chosen as the color of the year 2018 by Pantone. So, get ready to see it everywhere. To balance out the shades of color, remember to add a few notes of purple to the flowers, both in the decoration and in the groom's bouquet.
The Naked Cake :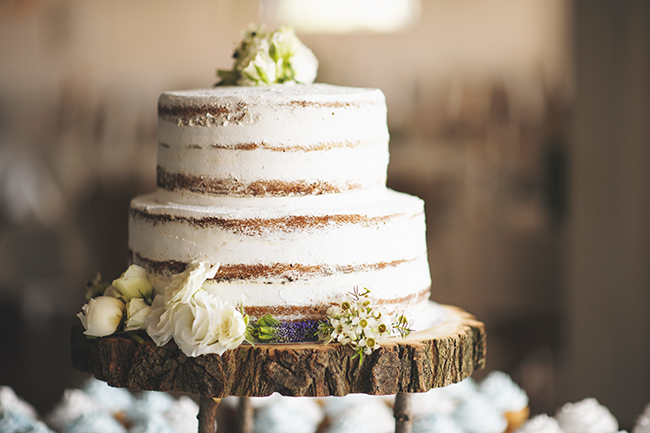 We've seen the naked cakes everywhere already, and nobody wants to change them! So, if you want to make your guests drool, make your wedding cake a masterpiece.
Simple dresses with a bohemian touch: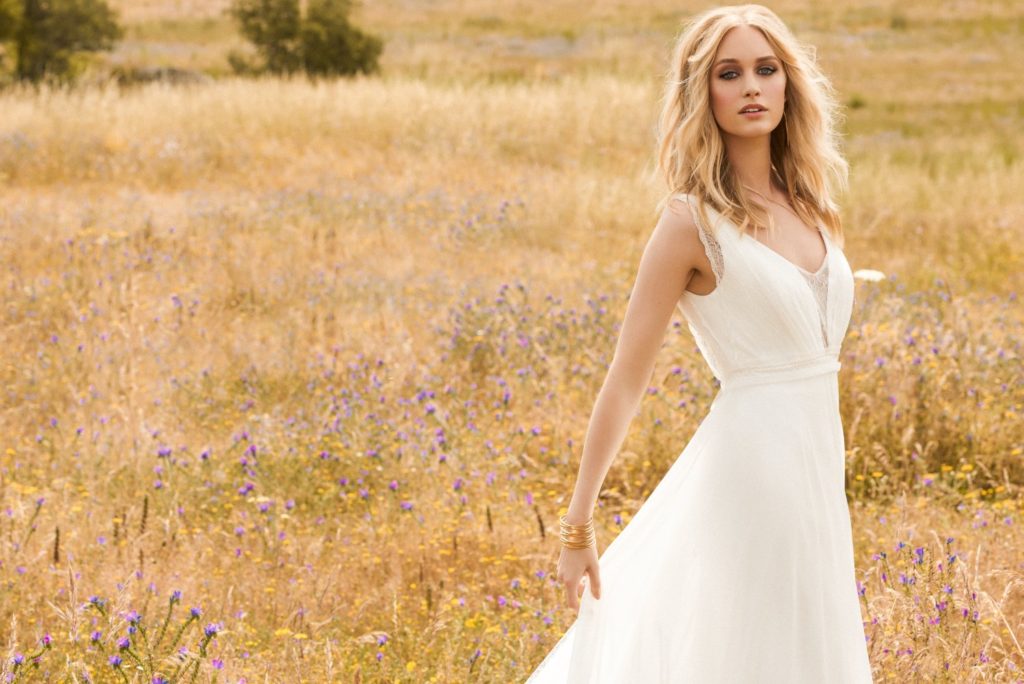 On the style side, this year comfort is the key. The dresses are simple but elegant with a bohemian touch. If white is not your color, it's time to try a powder pink or champagne dress. This is your day, do it your way!