It's a great accessory that accompanies you throughout the day, from the entrance to the photos to the traditional bouquet throwing. The bridal bouquet is an indispensable accessory. In order to have a bouquet that perfectly matches the theme of your wedding, it is important not to neglect any detail. Roses, peonies, tulips or lilies, here are 5 bridal bouquet ideas to inspire your florist to make a masterpiece out of your bouquet
A round bouquet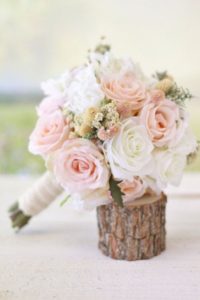 This is the most classic and practical form. Small, it fits well in the hand. It can be dressed in roses, exotic compositions or a clever mix of fruits, flowers and vegetables. Ideal for all brides.
A waterfall bouquet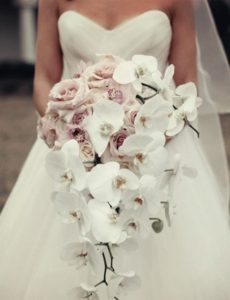 Leafy and composed of flowers with large stems, it falls like a flowering avalanche. Perfect for tall, slender brides and for dresses with clean lines.
A trendy bouquet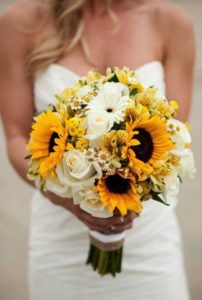 We forget mixed compositions and opt for single species and monochrome creations. Some long-stemmed flowers, without foliage and held by a simple satin ribbon or raffia tie. Perfect for outfits with contemporary lines or for very elaborate dresses.
A country bouquet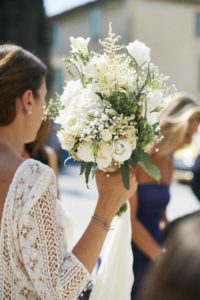 The country theme is very much in vogue this year, and your bouquet is no exception. Add a bucolic note by slipping a few ears of wheat between sunflowers or Queen Daisies for a woody chic effect.
An original bouquet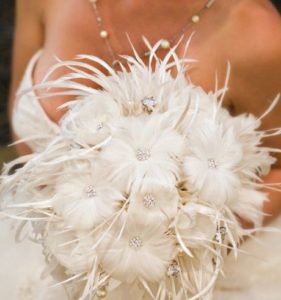 Those who love fantasy will be able to fall for unusual compositions: light garlands, sweets, chocolate, tennis balls, feathers or small characters assembled in a bouquet…