It is often difficult to choose the gifts for your guests. This little detail is full of elements: offer something original, something that looks like you, something that will mark your guests… A real puzzle!
Don't worry, through this article, you will discover varied and unique ideas that your guests will remember for a long time.
A little oriental touch – The vial
This small vial can contain several oriental perfumes: orange blossom, rose water, olive oil or argan oil. This small attention is customizable by its label that can present the text you want but also by the color of the pompom, the writing or the label itself.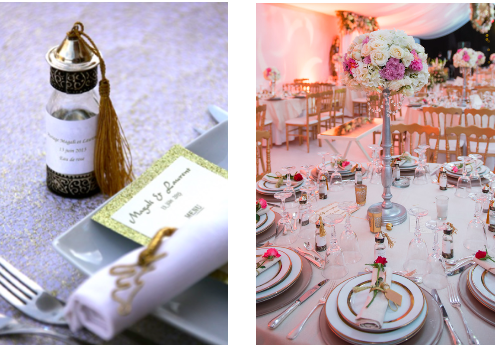 The personalized bag: Two opposite styles
Opt for a personalized bag for a useful souvenir for everyday use. For this gift, you have two options:
The doum bag: local and natural, it is personalized thanks to its colorful handmade embroidery. Choose the colors and words you want in all fantasy!
The tote bag: more classic but just as practical, the tote bag can be used as a support for your wedding logo, your initials or simply for the date of your union!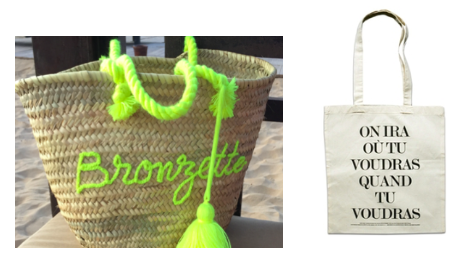 Under the Sun – The personalized hat
This practical gift can be a complement to the doum bag or simply given alone. Your guests will be delighted to receive this gift, as it can be reused for all their holidays with a personal touch that will remind them of the good times spent with you in Marrakech.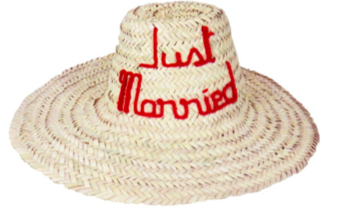 A sure value – Craftsmanship
Simplicity is sometimes a success. So, offer your guests a reflection of Marrakech and Morocco, by offering them typical and local gifts. The candle jar, the small tagine or the home-made candle, will satisfy them and transport them for a small trip in the souks of the old city.